In the world of pharmaceutical product development, an effective drug to treat Alzheimer's disease (AD) is the Holy Grail. Very little has been successful in this area to date. Neurodegenerative diseases remains a difficult area for new product development and Alzheimer's by far has been the most challenging. Nevertheless, this is an enormous market opportunity. Around 50 million people worldwide have dementia, including nearly 6 million in the U.S. with Alzheimer's alone. By almost all accounts, prevalence is increasing rapidly. Two independent research firms, Market Study Group and Reports and Data, forecast the Alzheimer's disease market to reach global sales of $10.5 billion in 2025 and $12.4 billion in 2026, respectively.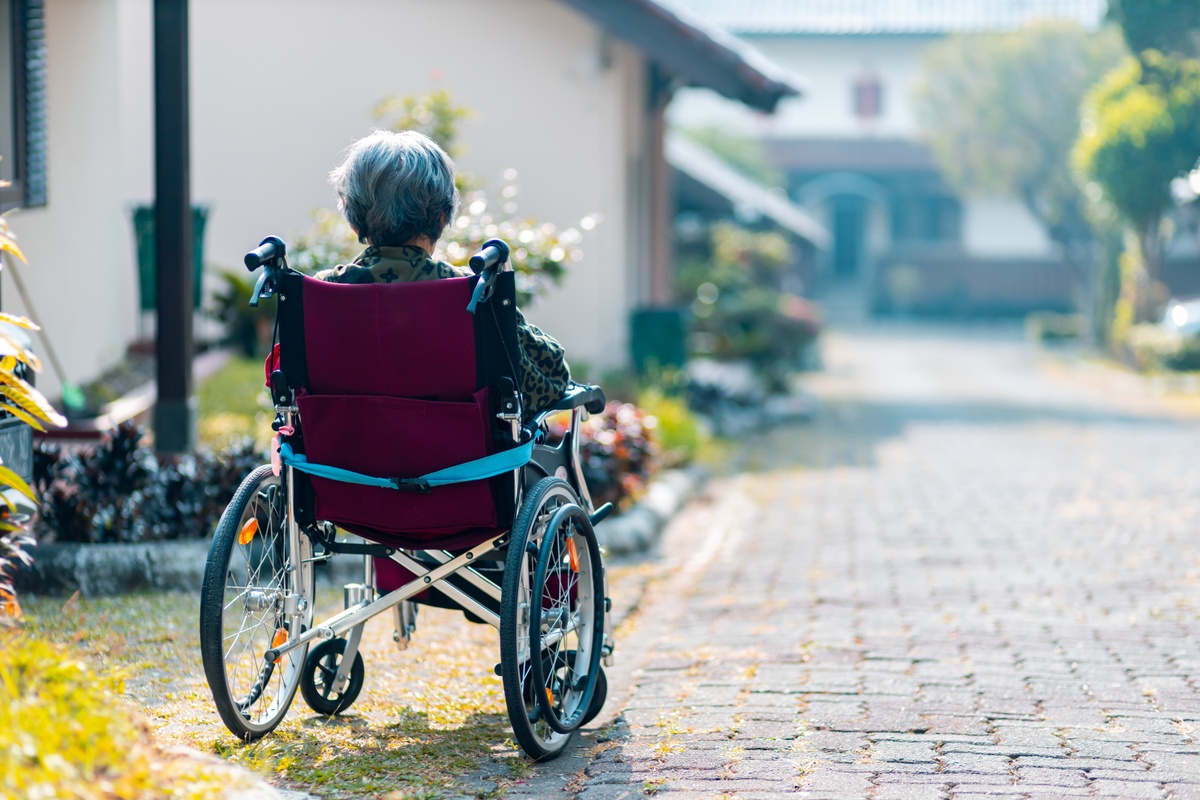 Yet researchers have not given up hope. Recently, Biogen announced plans to seek approval for aducanumab as a treatment for Alzheimer's disease. Aducanumab is a monoclonal antibody that targets the build-up of aggregated β-amyloid found in the brains of people with Alzheimer's disease. Most independent sources conclude that Aducanumab doesn't work, but the news that Biogen will seek approval of the drug added nearly $15 billion to the company's market capitalization. Clearly, this is an area of the highest attention for patients, physicians, and investors alike.
Building Upon Success
Despite the challenges of the past, there are a few U.S. FDA approved drugs for Alzheimer's disease (AD). One such drug is Exelon® (rivastigmine), previously sold by Swiss pharma giant, Novartis. Exelon® is a cholinesterase inhibitor for patients with mild to moderate AD. Cholinesterases break-down acetylcholine in the brain. Acetylcholine is an important neurotransmitter for memory and cognitive function. Some patients with Alzheimer's disease have low levels of acetylcholine in the brain and this is thought to be part of the pathophysiology of the disease. By inhibiting cholinesterase, drugs like rivastigmine increase the level of acetylcholine in the brain, thus improving memory and cognition in Alzheimer's patients. Pfizer's Aricept® (donepezil) is another U.S. FDA approved cholinesterase inhibitor. This is one of the only classes of drugs that have been shown to increase survival in patients with Alzheimer's disease.
Novartis studied rivastigmine in over 5,300 Alzheimer's patients prior to approval. Data from the Phase 3 studies showed patients taking rivastigmine had improved cognitive performance versus patients on placebo as measured by two assessments of Alzheimer's disease progression, the Alzheimer's Disease Assessment Scale (ADAS-cog) and the Clinician's Interview-Based Impression of Change (CIBIC-Plus). Importantly, there was a dose-response, showing patients with greater exposure to rivastigmine performed better.
Unfortunately, sales of Exelon® capsules were limited by some nasty side effects. Nearly half of the patients taking the drug complained of nausea and nearly a third reported incidence of vomiting. Another nearly 20% complained of abdominal pain, diarrhea, and dizziness. In order to improve compliance with rivastigmine, Novartis developed a transdermal patch. This circumvented the oral delivery and greatly reduced the gastrointestinal (GI) side effects of the drug, although it did bring upon a new side effect of application-site erythema or pruritis in about 10-15% of patients (combined) and in real-world studies it's more like 30-50% of patients (combined). However, the patch resulted in a delayed onset of action. It may take up to 12 weeks before some patients see a benefit from using Exelon® Patch.
The patent on rivastigmine has expired, allowing for other pharmaceutical companies to develop improved formulations of the drug. Lachesis Biosciences of Melbourne, Australia, is one such company working on an improved formulation of rivastigmine. In fact, Lachesis CEO, Dr. Timothy Morgan, has two assigned patents that relate to "Intranasal compositions for treatment of neurological and neurodegenerative diseases and disorders", one in the U.S. and one with the World Intellectual Property Organization (WIPO).

Nasal sprays are a common alternative to oral or intravenous dosing of pharmaceutical products. Existing nasal spray devices reliably deliver our proprietary formulations to the inferior (lower) nasal turbinate. It's really a quite simple concept and commonly used for drugs were a rapid onset of action is desirable. For example, J&J just recently received approval for a nasal spray antidepressant called Spravto™(esketamine). Nasal sprays are easy to administer, stable at room temperature for years, and a great way to deliver drugs with poor oral bioavailability or high incidence of GI-related side effects.
Initial Human Studies with Rivastigmine Nasal Spray
Lachesis Biosciences is developing LBIO-R32, a rivastigmine nasal spray for the treatment of mild to severe Alzheimer's disease dementia and mild to moderate Parkinson's disease dementia. Lachesis is pursuing a 505(b)(2) development pathway for LBIO-R32, which means the company can substantially rely on existing preclinical and clinical data generated by Novartis with rivastigmine for approval. From a development standpoint, this takes years and hundreds of millions off their plate. It's a significantly de-risked and expedited approach.
Lachesis investigated nasal formulations of rivastigmine (3.126 mg) in a single dose, crossover bioavailability and safety study compared to intravenous (IV) rivastigmine solution (1 mg) in eight healthy elderly individuals, aged 58–75 years. The results show that the absolute bioavailability of the nasal spray was 0.62 ± 0.15, which compared favorably to the IV formulation (see figures 1 & 2 below) and was also superior when compared to historical values for oral capsule and transdermal patch determined by other researchers (Morgan & Soh, 2016). Rivastigmine nasal spray had a rapid onset of action and favorable safety and tolerability profile, showing only mild irritation in some users in the nose and throat.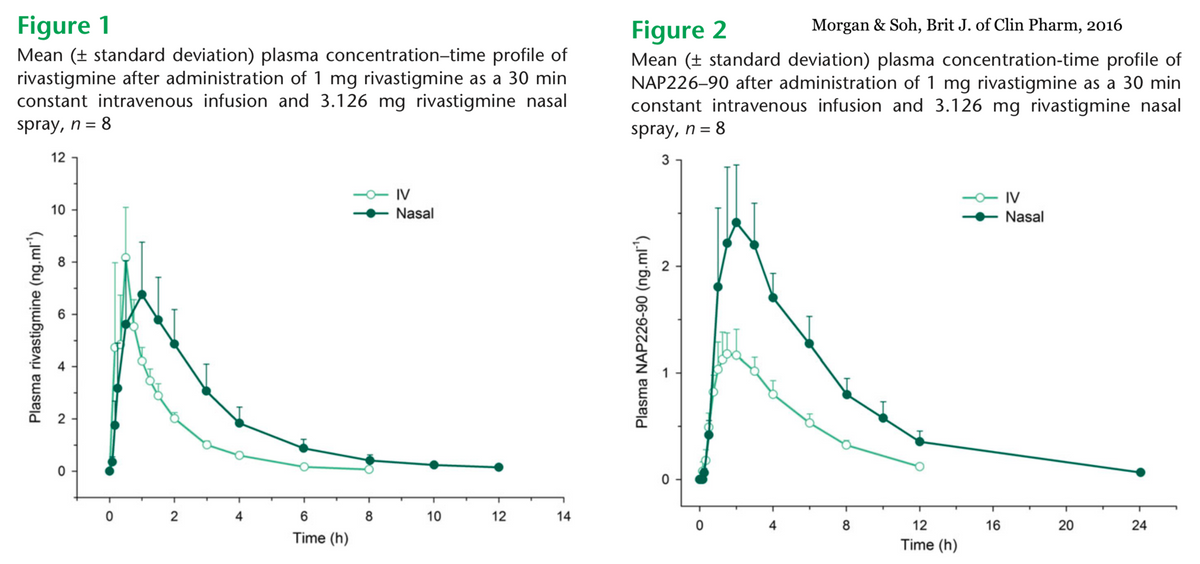 The next steps for Lachesis are to run a pivotal efficacy and safety study of LBIO-R32. These will be a pharmacokinetic study in about 24 subjects and an open-label, six months duration study in about 140 subjects with mild to moderate Alzheimer's disease dementia. As previously noted, this is a relatively de-risked program because we already know that rivastigmine works - after all, the FDA already approved Exelon® and Exelon® Patch. For LBIO-R32 to gain approval, Lachesis has to show the nasal spray is comparable to the oral or transdermal formulation and based on the previously reported Phase I data, that seems like a very fair argument to make. This will also be a relatively inexpensive study, costing Lachesis around $15 million to complete. That's an incredibly low investment considering the size of the AD and dementia market and the potential blockbuster sales opportunity for the drug.
Final Thoughts
Lachesis Biosciences has a low-risk, potential high-reward asset nearing a pivotal registration study for an enormous market opportunity in the U.S. The company is pursuing an expedited pathway and previous human data suggest the drug works as expected. Beyond rivastigmine, the company is working on other formulations of drugs that target neurologic disorders that can be formulated into nasal sprays. The platform looks broadly applicable and just might attract interest from larger pharmaceutical companies looking for that Holy Grail of assets for Alzheimer's disease.